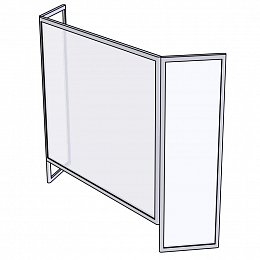 Protective plexiglass shield 100 x 100
Protective shield for counters made of aluminum profiles and plexiglass.
Width:

1000 mm
Height:

1000 mm
Product weight:

6.8 kg
Package weight:

7.5 kg
Product description
We offer transparent plexiglass screens/shields to protect your employees and customers from viral and bacterial infection. The shield is made of high-quality aluminum profiles and transparent plexiglass or polycarbonate.
Protective screens can be used in pharmacies, shops, offices, banks, and wherever employees may be at risk of being infected. Protective shields have an opening in the bottom part to be able to transfer smaller goods, cash, or documents.
Installation is quick and easy without any tools needed. Our protective screens use a self-adhesive Velcro tape, that can be easily removed when the shield is no longer needed.
The product must not be cleaned with aggressive cleaners, we recommend washing with warm water with dishwashing liquid.
The front side of the shield is 100 cm wide with a 15 cm high opening for the transfer of documents or cash. The side edges are 30 cm wide. The total height of the partition is 100 cm
Are you looking for a custom solution, we offer you to design and produce custom-made partitions. We produce straight and curved partitions, which we will happily assemble by ourselves including the transport. If you are interested in a custom-made solution, please contact us at info@proexposhop.cz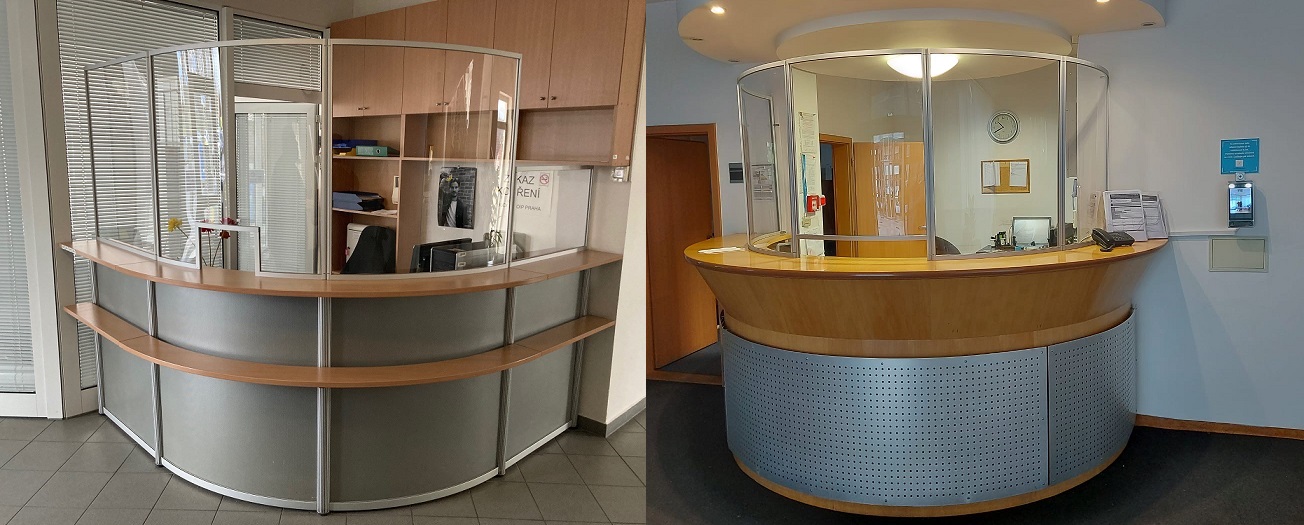 Read more
Have a question about this product?