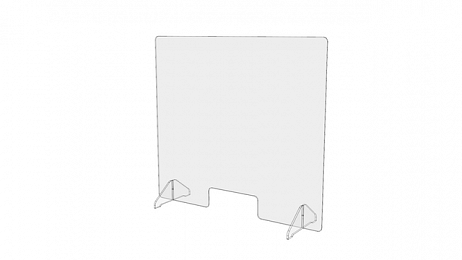 Protective counter shield 990 x 900 mm
Stable protective countertop shield with a document pass and gel tape for attachment
Read more
Width:

990 mm
Height:

900 mm
Material:

Plexiglass
Product description
Protective countertop shield for the mutual protection of employees and customers made of clear plexiglass.
Its feet are equipped with gel self-adhesive tape for easy attachment to any table or counter.
The size of the document pass is 250 x 120 mm.
The protective partition can be cleaned with soapy water and a soft cloth, do not use cleaning agents, with aggressive solvents, abrasives. It is not advisable to dry clean the partition. Isopropyl alcohol (isopropanol) can be used for disinfection.
Are you looking for a custom solution, we offer you to design and produce custom-made partitions. We produce straight and curved partitions, which we will happily assemble by ourselves including the transport. If you are interested in a custom-made solution, please contact us at info@proexposhop.cz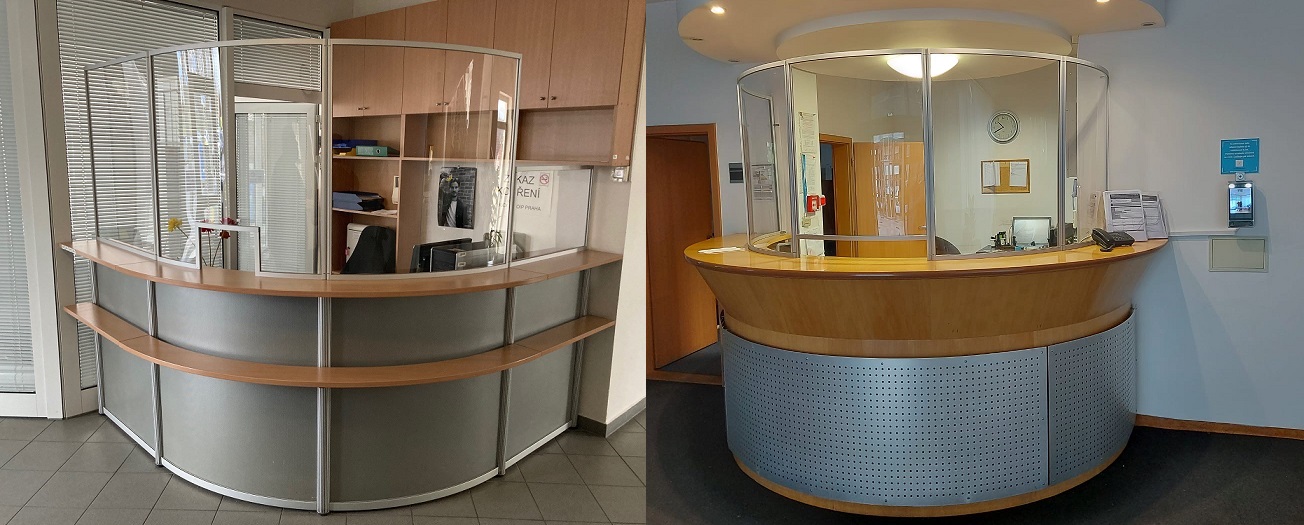 Read more
Have a question about this product?